Do you want to increase your sales and your brand visibility?

Facebook is one of the best platforms for achieving that goal!
Are you looking to:
Generate sales?
Target your exact audience?
Increase your click-through rate?
Reach new customers on and off Facebook?
Facebook Ads are an efficient social media marketing medium that you should consider. Facebook marketing helps you target customers by using the information gathered about them to your advantage.
With Facebook marketing, you can advertise your business and services at a low cost. Also, it is the largest social media marketing platform in the world, which means you'll have access to billions of potential customers.
If you are looking for help with your Facebook Ad deployment and want to make sure that you see a great return on investment when it comes to your Facebook advertising, reach out to our team at 6iT Marketing today.
Our team of professionals knows all about Facebook pixels, the nuances of a Facebook Ad campaign, and how Facebook ads work. We would be pleased to help you reach your target audience with video ads and optimize your ad spend to obtain the right results for your business.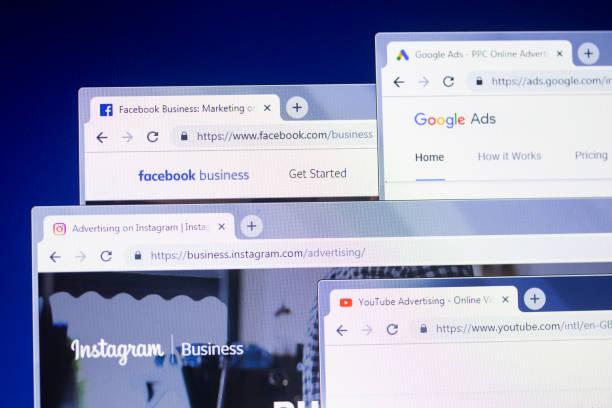 If you use Facebook, you've seen advertisers make use of Facebook's marketing tools. Ads are everywhere – as you scroll through Facebook, catch up on the latest news pieces, and see what's new with your friends and family. Seeing ads for other businesses, you might want to advertise with Facebook Ads, too, and create a Facebook business page because you know customers are spending a good deal of time on the social media platform. 
Significant Benefits To Using Facebook Ads Manager
Experts will tell you that there are many benefits to setting up ad campaigns and relying on the audience network to deploy a particular ad. From the location, age, gender, and more, the targeting level present on Facebook is compelling.
Facebook's success is rooted in its worldwide reach and sophisticated data collection techniques. People love to use Facebook and can find themselves browsing around for hours on end. This presents an opportunity for advertisers and businesses to obtain new customers, increase brand awareness, and add to business growth.
What is fantastic about Facebook is that it caters to small businesses and large businesses alike. You do not have to have a million-dollar budget to take advantage of a custom audience on Facebook. If you hire an expert who knows how to use ads manager to deploy dynamic ads and more, you can take advantage of it for your Facebook business.
Let's look at the value of Facebook Ads manager and why many advertisers love the Facebook Ad option.
Anyone Can Advertise with a Facebook Ad
Facebook has a range of advertising options to help you reach your business goals regardless of your advertising experience. Except for a few regulated industries, any business can set up a business account at no cost. There are no complicated legal forms to sign, and there's no upfront investment.
Your Audiences are on Facebook
Facebook is the largest social media platform with over two billion active users each month! This means you have plenty of opportunities to reach current customers, new customers, and people interested in your business or organization.
Ads Can Be Tailored to Your Specific Goals
With the range of advertising objectives provided by Facebook, you can choose the options that suit your needs and business goals. Some businesses want to build their Facebook followers. Others want to send visitors directly to their product pages.
Common Facebook Ad goals include:
drive engagement on a post,
send people to your website or
find new leads for your business,
Get clear on your advertising objectives in order to achieve them.
Facebook Ads Help You Remarket
Remarketing means that you can advertise your services to audiences or visitors who have already interacted with your brand! You can use this strategy to increase revenue, boost conversion rates. Also, when these audiences see your ads, they can share them with their friends as well.
Affordable and Low-Cost
Facebook Ads are inexpensive compared to other advertising platforms. You can also reach more people with Facebook Ads than just organic social media.
The fun part is that you can combine paid advertising and organic social media marketing!
Although, paid ads get better engagement, far greater impressions, and more conversions. Also, you can get free access to both Facebook Ads and the Ads Manager tools. The only cost is the cost associated with supplying a budget and running ads.
Facebook ad campaigns can be expensive, however, if you do not use your Facebook ads manager to the best of your ability. This is why businesses should hire professionals for their Facebook advertisement campaigns. A professional can run ads as efficiently and as effectively as possible to save you money and increase your profit margins.
Increase Your Brand Awareness with Facebook  Ad Options
6iT Marketing wants to be part of your journey toward building your brand awareness and making conversions. You do not have to do this alone. Get help from the best digital marketing agency to maximize the full potential of Facebook Ads.
Your brand awareness will significantly increase with Facebook advertising. This is because Facebook Ads offer a great way to make people aware of what you have to offer. Also, the more familiar people are with your brand, the more likely they will purchase your products when it is time to decide.
The idea is that you can use the carousel ad or other ads on Facebook's network to speak to a specific audience, conduct lead generation, and more.
Why work with 6IT Marketing for Your Ads?
You know you need to go digital. But you don't know which digital platform to choose. Our Comprehensive Marketing Strategies can help you figure that out.
We work with any business to optimize goals and budget to help you determine where your marketing efforts can be best spent. We're not here to push you into something you don't need. We're business owners ourselves, and we understand how stressful it can be to spend time doing something you don't want to do.
Let us take the pressure off of you so that you can keep the pressure on your business.
Marketing Expertise
As a business owner, you need to grow your business online and monitor offline logistics. You can rely on us to use our expertise to create a Facebook Ads strategy that will map out how we'll tackle your ad campaign. We will remove the burden of marketing from your daily to-do list.
Reliability
Managing your business and Facebook Ad campaigns simultaneously can be stressful and time-consuming. Our dedicated team is available to create, manage, and optimize your Facebook ad campaigns for you. Our primary focus is directed towards your marketing goals
Precise Targeting
Our team can create a campaign ad so that it targets your audiences directly.  By expertly building your target demographics, we can ensure that your business reaches the right audience. 
Quick Results
The sole aim of your Ad campaign is to get conversions as quickly as possible.  With our vast experience with other clients from different fields, we will determine what works best for your business and what doesn't. With this data, you can get the best return on investment.
Agility
Our expertly trained team is ready to accommodate any changes to your campaign. We can also have your campaign up and running in days as well. More so, Facebook advertising is rapidly evolving. We aim to follow and stay ahead of the constantly changing curve to produce outstanding results.
Let's Get Started
Ready for Business Growth?